When you're building your forever home, investing in key big-budget features can make all the difference. Here are a few of the best big-budget features to consider to make your new home a dream for you and your family. Whether your family loves to entertain, stay in, or be adventurous, there are options for you!
Adventures on (or in) the Water
A boat lift is something many eastern North Carolina families dream about. Make your days on the water easier to access with a boat lift.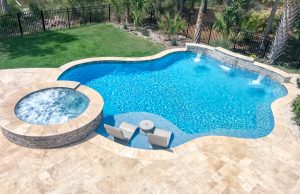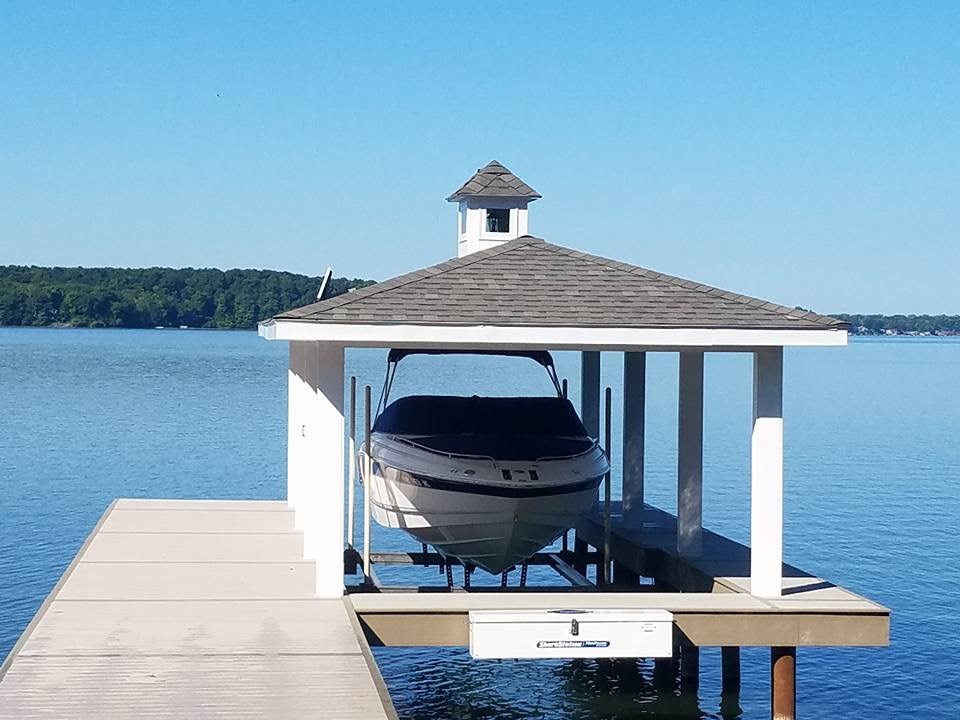 https://www.shorestation.com/permanent-boat-lifts/boat-house-lifts https://www.bluehaven.com
Prefer chlorine over fresh water? Invest in a pool for hot summer days. Your kids will love it, and so will adults when you entertain. If you're planning to spend lots of days on the water or at the pool, an outdoor shower may also be a great addition to your home and lifestyle. Please ask us for a recommendation, as Horizons East currently does not install pools.
Coming to a Theater Near You…
A very popular big-budget feature is a state-of-the-art home theater.  Digital entertainment is here to stay and with luxury seating, digital surround sound, snacks and a bar, it's hard to go wrong.  Everyone in the family will enjoy their favorite movies in style in your own theater.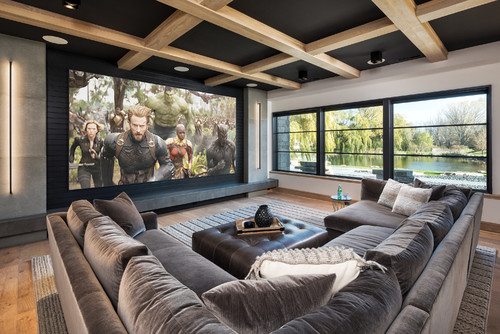 Photo by David Charlez Designs – More home theater ideas
Going Up?
Boat lifts aren't the only things going up in some new homes. An elevator can also be a worthwhile investment for some families. They make your home more accessible for aging or differently able friends and family, and they can make life easier for anyone with heavy items to bring upstairs.
Ideas Tailored to Your Family's Lifestyle
Have a budding chef? A dual kitchen workspace allows for multiple people to cook at once. Love natural light? Consider sun tunnels. Are her feet always freezing? Perhaps heated floors in the bathroom. The options are virtually infinite. When considering which features will be best for your home, remember it comes down to what your family will enjoy for years in your dream home.
Need help? We know details make the difference. Our team is here to help you plan and build your dream home.