You want to be able to enjoy every single space in your home. Here are a few clever storage solutions, some big and some small, to help you make the most of your home.
Clever Kitchen Spaces
Adding a pull out spice cabinet will save space by utilizing small vertical spaces between cabinets and appliances.  Wall spice units leverage space over counters and spice drawers keep spices handy and save cabinet spaces for other uses.  In any case, they add and create a practical way to store all the tiny bottles used for spices.

Add a Lazy Susan in a corner cabinet or shelves that pull out like drawers to utilize every inch of useful cabinetry space.  Use stacking shelves, wall shelves or other creative storage ideas in pantries and kitchen spaces to increase storage capacity and ease of access.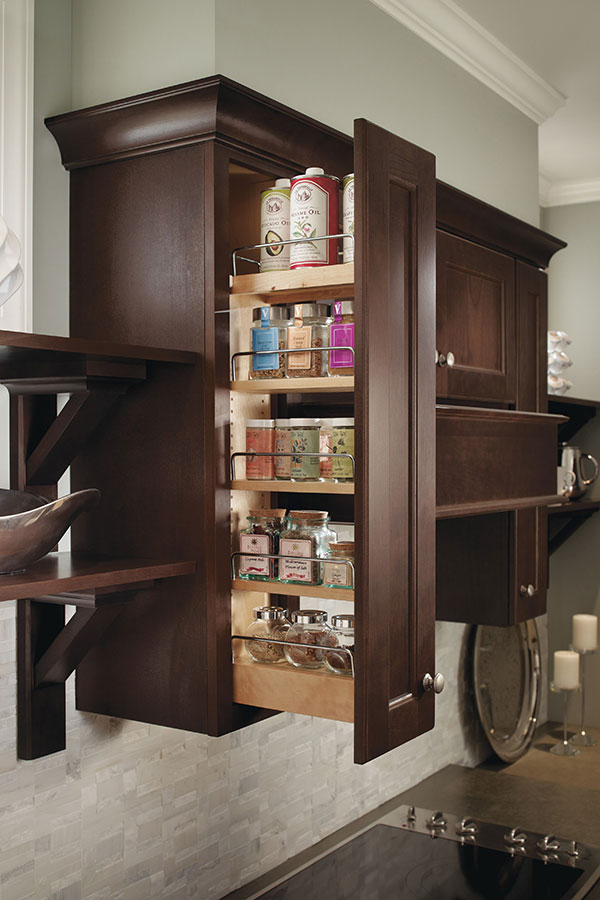 Photo https://www.homecrestcabinetry.com/products/cabinet-interiors/wall-spice-pull-out-cabinet
A Christmas Tree Closet
Does your Christmas tree take up a lot of space? Do you dread assembly before the holidays and disassembly in January? Plan a large closet for your tree in or near your living room. Then just roll your Christmas tree out in December and back into the closet in January. Done.
Mirror Mirror on the Wall
You've heard of barn doors? Well how about a barn door mirror?  Extra storage can be tucked behind a sliding vanity mirror or full length mirror in bathrooms, closets, bedrooms or virtually anywhere you want to hide shelving for small storage.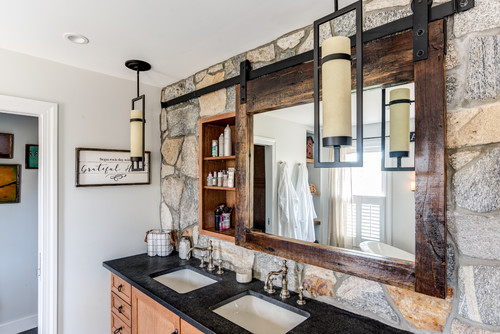 Photo by KraftMaster Renovations – Discover bathroom design ideas

Photo: https://www.houzz.com/photos/reclaimed-rustic-barn-door-mirror-medicine-cabinet-rustic-bathroom-new-york-phvw-vp~109840437
Virtues of Going Vertical
Don't forget to utilize vertical space! You may need to invest in a ladder or a good step stool, but using vertical space can help with space and efficiency in living spaces, storage spaces and garages. Items stored vertically are take up less space overall and are easier to access.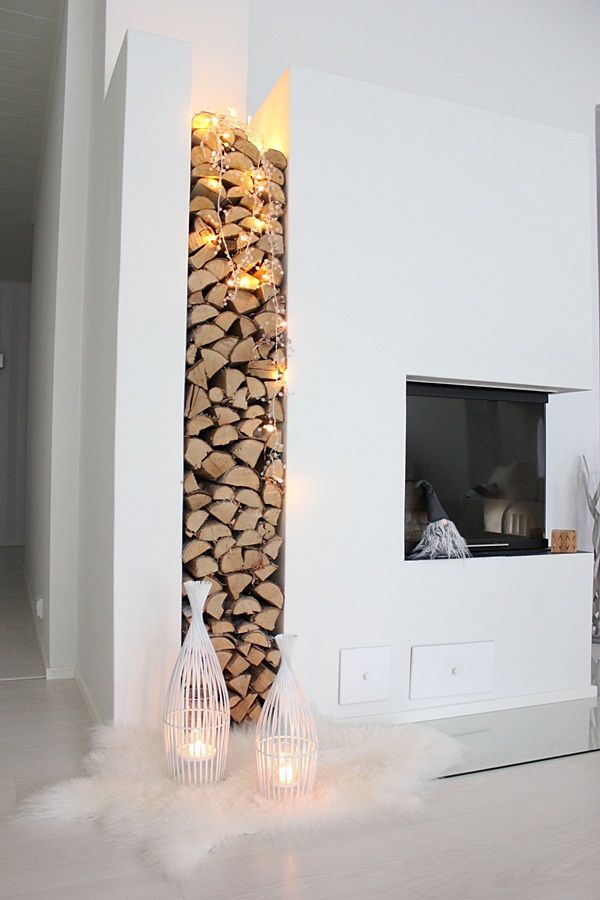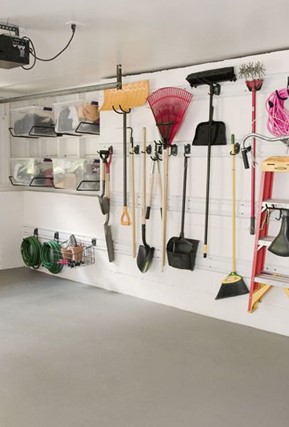 Photo: homedit.com/cool-firewood-storage-designs/      Photo: https://hips.hearstapps.com/

While you're thinking vertical, also look for high points in closets, nooks or walls that can be leveraged with wall shelves or other forms of storage to keep items you don't use everyday up and out of the way.
Clear as Mud (Rooms)
Finally, a great place for families to add storage is in a well-equipped mud room. Having a place for coats, hats, gloves, shoes, backpacks and purses to live when not in use will keep this clutter out of your own closets. It's also easier to grab everything that everyone needs in one place, rather than stopping in several bedrooms and closets looking for each item. This can be as simple as a bench that doubles as storage with hooks hanging above it, or as elaborate as a small room with shelving, a shoe rack, coat closet, etc.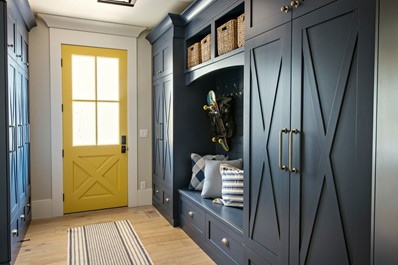 photo: https://www.thisoldhouse.com/entryways-mudrooms/21372103/mudroom-storage-ideas